Ongoing projects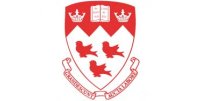 As a Mellon Postdoctoral Fellow at McGill University I continued my study of Marshallese climate change perceptions and expanded my work to include public understandings of climate change in Western countries, in particular the influence of belief in progress, and the public and academic debate over whether climate change can be 'seen with the naked eye' by non-scientists.

See my academia.edu homepage for more information on my academic work.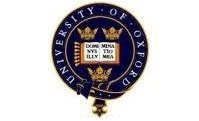 As a doctoral student in Anthropology at Oxford University, I studied indigenous reactions to the threat of climate change using ethnographic methods. My doctoral thesis was based on 19 months spent in the Marshall Islands, including 7 months of fieldwork devoted to this topic, and extensive interviews in the Marshallese language. This portrait of a frontline society will be published in July 2013 in Routledge's 'Studies in Anthropology' series, under the title Climate Change and Tradition in a Small Island State: The Rising Tide. My doctoral work has been featured in a New Internationalist article by Skye Hohmann. Here's another summary of my findings.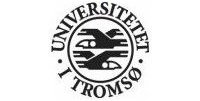 I have also completed a pilot project on climate change reactions among the Sami, the indigenous people of northernmost Europe, as a visiting researcher at the University of Tromsø, Norway.





The Fallen Palm: Climate Change and Culture Change in the Marshall Islands
VDM Verlag has published my Master's thesis as a book. It examines Marshallese interpretations of the doomsday prophecy of global warming, weaving into this story related topics such as Marshallese notions of the good life, narratives of cultural change, attitudes towards Americans and foreign scientists, and perceptions of lingering radiation from nuclear testing. It includes a transcript of my interview with the President of the Marshall Islands regarding climate change, as well as an appendix offering practical advice to activists who wish to promote awareness and adaptation in communities vulnerable to climate change.

It is available for order on Amazon.com and Amazon.co.uk.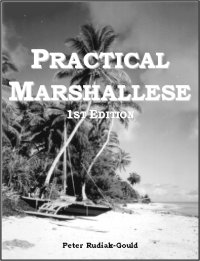 Practical Marshallese
This is a freely distributed, full-length textbook for learning Marshallese, the native language of the Marshall Islands. It has been used since 2004 as the official language manual for all volunteers in the WorldTeach Marshall Islands program, and it has formed the basis of language classes for Americans at Kwajalein Atoll. The 102 short lessons describe the grammar of the language in practical and familiar terms, and a glossary presents 1500 useful words.

Download the book here.

Praise for Practical Marshallese:

"A lucid course of instruction...The care with which you have transcribed words, phrases, and sentences is remarkable."
-Dr. Byron Bender, Professor of Linguistics, University of Hawaii-Manoa; Marshallese language scholar

"A heads-up marvel from what we had in 2002-2003. You are to be congratulated on a work of monumental worth and information."
-Bettylene Franzus, WorldTeach Marshall Islands volunteer


Articles
Read my short article written for ClimateXChange, a climate change NGO in Oxfordshire, England.